Surgery Day – August 20th, 2019
This day was absolutely the scariest day of my life. I mean I had already birthed a child, had back surgery and went through an ectopic pregnancy what else could be scarier than a 5+ hour surgery?  The night before surgery my doctor called to walk me through everything, we went over when I could eat, drink and what to expect. It made me feel more comfortable and a little relieved to hear from her.
I woke up the next day walked my son to school (#hotmessexpress) and then drove to the hospital with my husband.  We had a few things we needed to do prior to surgery.  One of the things was adding in substance to my left breast to confirm if any lymph nodes were involved. We completed all of that and then we waited for about 4 hours. Mother nature was kind enough to bless me with my period on surgery day as if I needed another thing to deal with
HERE WE GO!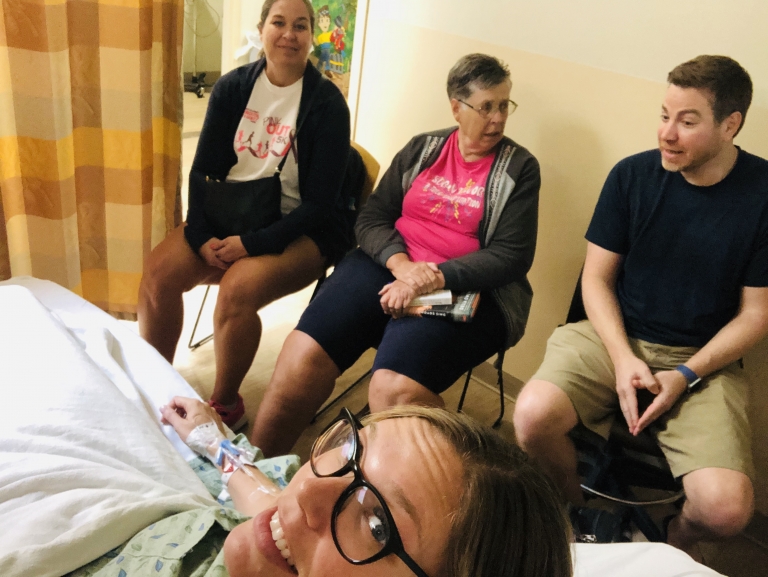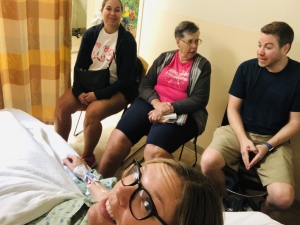 When having a double mastectomy a lot of things can happen during the surgery. They find out more lymph nodes are involved, they might have to take more tissue than initially expected but our plan was to go direct to implant to minimize the surgeries.  Meaning as soon as the cancer surgeon was done the plastic surgeon would go in and insert the implant, which would have been the last of the major surgeries.
Unfortunately, because of the size of the tumor that is not the way things ended up and I woke up with expanders. Expanders are a harder plastic that they are able to fill up with saline solution to stretch out your skin so that in a few months you can swap them out for a more permanent implant.  I spent about 2 hours in recovery and finally was able to see my family! The nurses and doctors were amazing! I can't say enough about the Honor Health Piper Surgery Center!