The Early Years.
I wanted to share a little more so all of you know WHY sharing this journey is important to me.  NEVER do I want anyone to think what they feel is nothing! You see 6 years ago before I had my son I completed the BRCA test. I wanted to know if I was a carrier before starting my journey of having children. My mom and aunt were both diagnosed with Breast Cancer in there 50's and I just didn't want to worry about passing something onto my children.
Thankfully the genetic testing came back negative. What I thought that meant was that my chances were pretty much zero of getting breast cancer. I was so wrong!!  I was not one to be an advocate for self-breast exams.  I would randomly check in the shower but admittedly it was not something I did on a regular basis. I never advocated for a mammogram as I wasn't worried and neither was my doctor because my mom and aunt both had breast cancer postmenopausal.
Then the pain set in.
Two months ago I started having some pain in my left armpit and it would randomly show up. I just thought it was sore from my workout or something. About 5-6 weeks later I felt a small mass in my left breast. It wasn't anything big and I would just keep an eye on it. Well after a few weeks it felt bigger and hurt a little more. I told my husband I think I should make an appointment.
I called my doctor and was able to get in the next day. Knowing my family history she immediately ordered a diagnostic mammogram (my insurance wouldn't have paid for a mammogram unless something prompted the request), ultrasound, and biopsy if necessary. She didn't want to have the radiology department ask for more orders if they needed to move. I truly believe this is what helped me get answers so fast.
I was able to get in for a mammogram a few days later at Solis Mammography! This place was AMAZING! The doctors and staff took such great care of me every step of the way. I was able to complete my mammogram and ultrasound and the doctor came in and discussed the findings with me and let me know that the outcome might not be so great! So I started to prepare myself and my husband for what was to come. The hardest part of all of this was we were intending on celebrating our 7th wedding anniversary that weekend. 
The following Wednesday was by biopsy. Doctor Pape and his assistant Drew were AMAZING!! Drew went out and spoke with my husband and let him know everything went smoothly, talked to him about our anniversary the past weekend and really helped take his mind off of what was going on. THANK YOU SO MUCH FOR THAT!!
After my biopsy, they advised I would have the initial results within 24-48 hours. Now anyone that knows me knows that I am very impatient when it comes to things like this. I needed to find something to take my mind of things so I immediately went to work and distracted myself. I had no idea that in less than 24 hours I would get the frightful call that would change my life forever.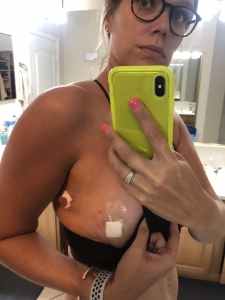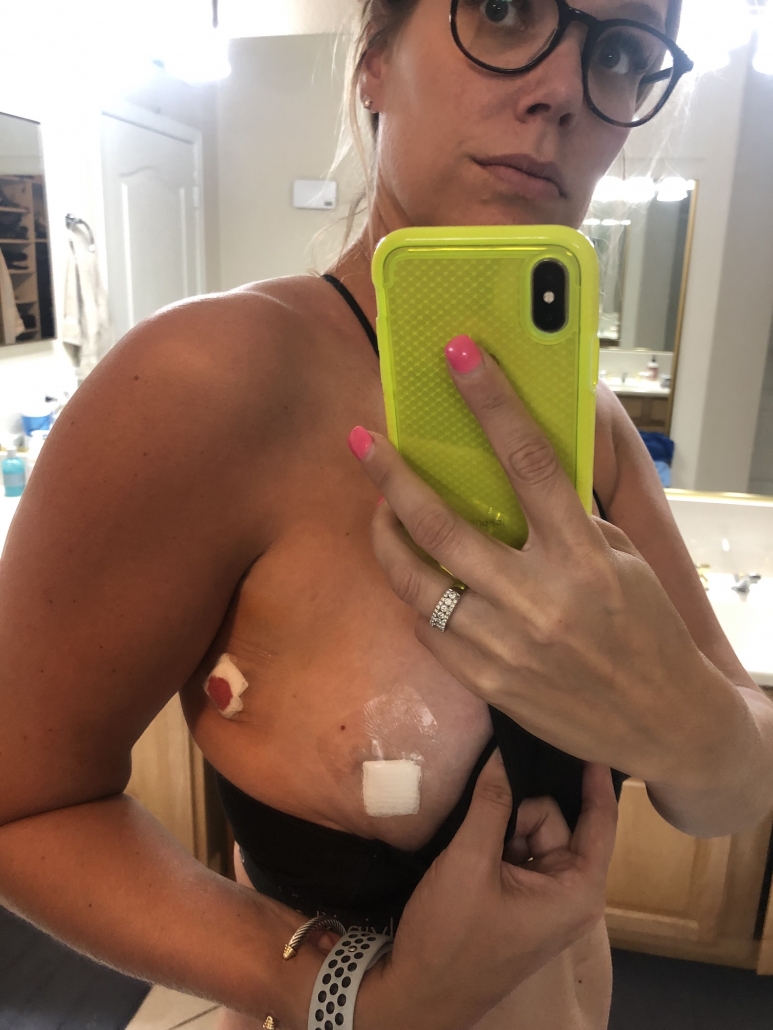 The Diagnosis.
At 2:15 my phone rang and it was Dr. Pape, he had the results. My breast had cancer in it but the lymph node did not! I was so thankful for the news! I had prepared myself for the worst outcome and when he told me the lymph node was clear I didn't care about anything else. I would deal with the rest!!
Because of my intuition, amazing staff and doctors, I was able to get all of this done in less than a week! Seriously this is AMAZING. Now we start the real work. I meet with the surgeon on Friday and have more testing to complete before we know the ultimate plan.
The moral of this story is to TAKE CONTROL OF YOUR HEALTH and TRUST YOUR BODY!
CANCER DOES NOT DISCRIMINATE BETWEEN HEALTHY AND UNHEALTHY, YOUNG OR OLD, MAN OR WOMEN!!
For now, it is back to my workouts and living life to the fullest each day!!