7 Days Later – The Ups and Downs
This experience was like nothing else! The Ups would give you such hope but the Downs would take you took a depression you never thought you would get out of.  My first day home felt amazing. I was able to rest but at the same time being stuck to the recliner was starting to make me feel crazy.  I started getting so down on myself and I had to have help to do EVERYTHING.  When I say everything I mean everything. Stating with washing my face, going to the bathroom, brushing my teeth and pulling up my pants.  You name it, I needed help with it.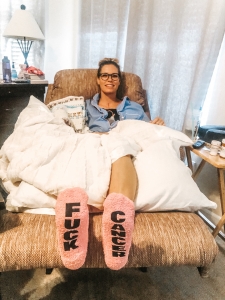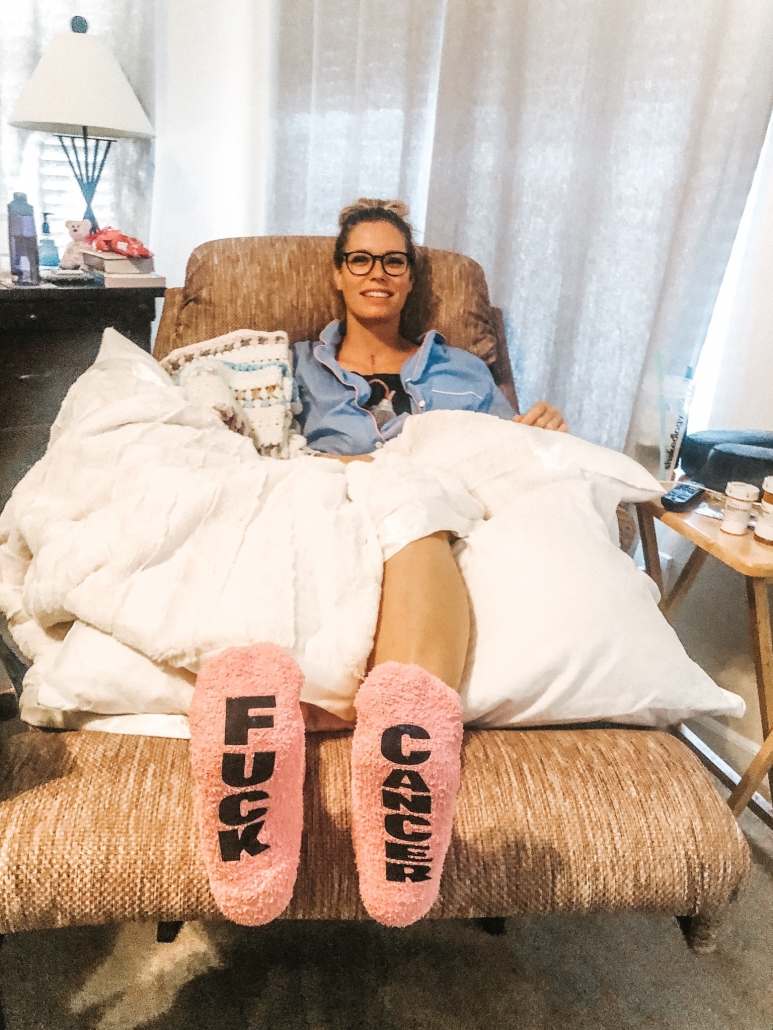 Not being able to take a shower sucked and then when you look at the mirror and see yourself you really don't even know where to begin.. I guess it looked better than I thought (only because of the expanders) But I was a mess… dirty hair, lines still drawn on me and I couldn't do ANYTHING!
THE DOCTOR VISIT:
Doctor visit day number one,  it's a big visit and you find out all the BIG things. Do I need chemo? Did they get clean margins? Can I take a shower? 
I will forever remember these words, NO CHEMO.  Thank God. I still had to get confirmation from the oncologist but those were the only words I really wanted to hear besides you can take a shower.  My doctor did say I still might need radiation and we will get confirmation from the medical oncologist and radiation oncologist in the next few weeks but things are looking up. 
Today I took a shower and felt amazing and although my 70-year-old mother had to help me it was amazing! The smell of the body wash, shampoo, etc was unbelievable. It's amazing all the little things you take for granted! Today I am so thankful for the amazing medical team behind me, god, all the prayers and the fact that I really did save myself from so much more!
My doctor said I am so lucky that I acted on my intuition or we would be having a way different conversation.
Don't forget to self-check!! It really does save lives!!